Waterworld 2008 Video
---
Thanks to Steve Austin and Chrissie Coombs for providing most of these photos used in this video.
Video is approximately 12 minutes long
If video is too choppy, click here to view the video from the hosting site.
In the "Select a Format" option (see screen print below) on the host site, select Windows Media (wmv).
Note that for viewing the Windows Media version on the host web site,
it may take several seconds for your browser to buffer the video.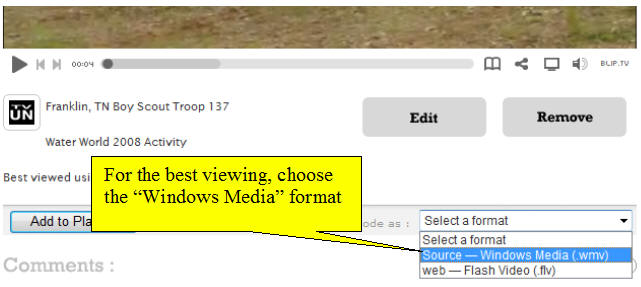 If you run into any problems viewing the video please send an e-mail to edgrooms@comcast.net
This site was last updated 05/23/09